Buying a Nissan Is the Intelligent Choice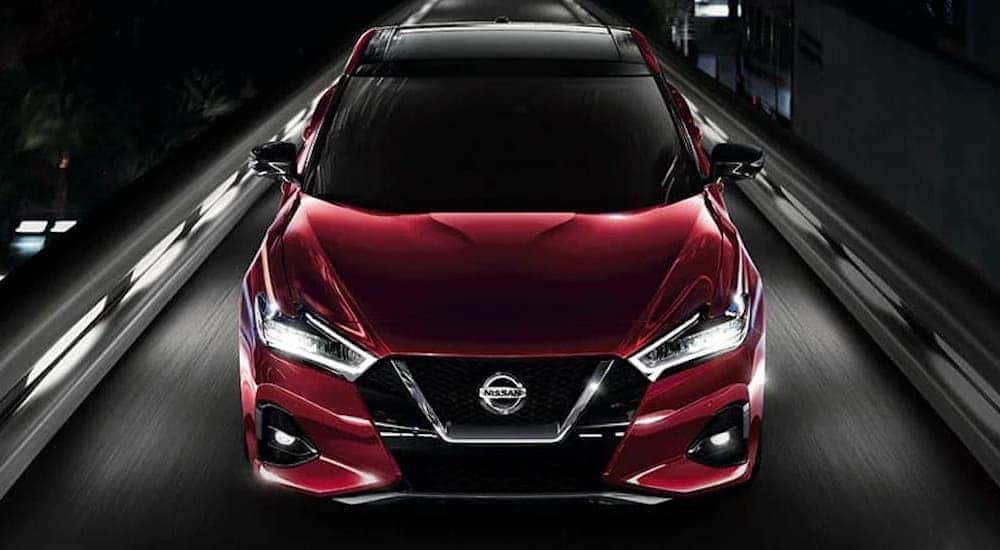 In order to survive in this competitive business environment, a company must locate and develop a competitive advantage. This may be technological in nature, or it could just be a clever marketing slogan. "Melts in your mouth, not in your hands." "Just do it." "A diamond is forever." Everyone knows the brands associated with these slogans. Maybe it is an attention to detail that is better than that of its competitors? It could just be making a product or service that is more affordable than that offered by others. This need to stand out in the marketplace is especially important for a Louisville used Nissan dealer like Coyle Nissan, as we have to be able to show our customers why we love Nissan vehicles.
Nissan has built a reputation for cars with innovative performance and cool styling that are safe, affordable, and reliable. This has taken Nissan decades to build this competitive advantage, culminating in Nissan Intelligent Mobility, a cutting-edge platform of performance and safety features that have set the brand apart from the vehicles offered by its many competitors. The best part for you is that you can get all of the benefits that Nissan cars, trucks, and SUVs have to offer at a price that won't bust your budget when you buy one used. At Coyle Nissan, we offer you a great choice of used Nissan vehicles with all the benefits of Intelligent Mobility. Stop by today to see for yourself why a used Nissan should be your next car.
Safety Is More Than Just a Slogan
Businesses spend millions of dollars every year hiring marketing and advertising agencies to come up with catchy slogans, funny ad campaigns, and viral online presences. However, while these may be memorable, they cannot cover an inferior product or service. Nissan has already been offering excellent safety products in the form of Nissan Safety Shield 360. The standard Nissan Safety Shield 360 safety system consists of various active safety features that will make Nissan vehicles safer than comparable models in the same class. Many of the Nissan Safety Shield 360 features are available on used Nissan cars, trucks, and SUVs.
Automatic Emergency Braking will apply the brakes if the built-in radar system detects the vehicle in front of you either slowing down or stopped. This will reduce the severity of a collision or help you avoid it altogether. Rear Automatic Braking will stop your vehicle if the system detects an object, pedestrian, or another vehicle behind your Nissan when you are backing up. Rear Cross Traffic Alert works in a similar fashion, giving you a warning if it detects another vehicle about to cross your path when you are in reverse. High Beam Assist will automatically turn on your high beam headlights when you are in a darkened area and then turn them off when it detects another vehicle ahead of you. Finally, the Blind Spot Warning can help you know when there is a vehicle in your blindspot that you cannot see.
Nissan Intelligent Mobility is a suite of integrated technological innovations that have been designed to improve vehicle safety, control, performance, and comfort. Intelligent Power is a system to reduce vehicle emissions through building electric vehicles. Intelligent Integration connects your smartphones and devices to your Nissan vehicle in a seamless and wireless fashion. The Intelligent Mobility suite builds upon the already excellent Safety Shield 360 features. For example, Nissan Intelligent Blind Spot Intervention will alert you to vehicles driving in your blind spot when you attempt to change lanes, while Nissan Intelligent Lane Intervention will keep you from drifting out of lane through minor steering adjustments and an audible alert.
One of the most advanced features offered as part of Nissan Intelligent Mobility is ProPILOT Assist with Navi-Link. This acts similar to the autopilot on a boat or plane, making slight steering and brake inputs to help you follow traffic, reducing driver fatigue in the process. Similarly, the ProPILOT Park system makes getting into a tight parallel parking space easier than ever. Nissan is leveraging its technology through Intelligent Mobility to provide you with a better overall driving experience.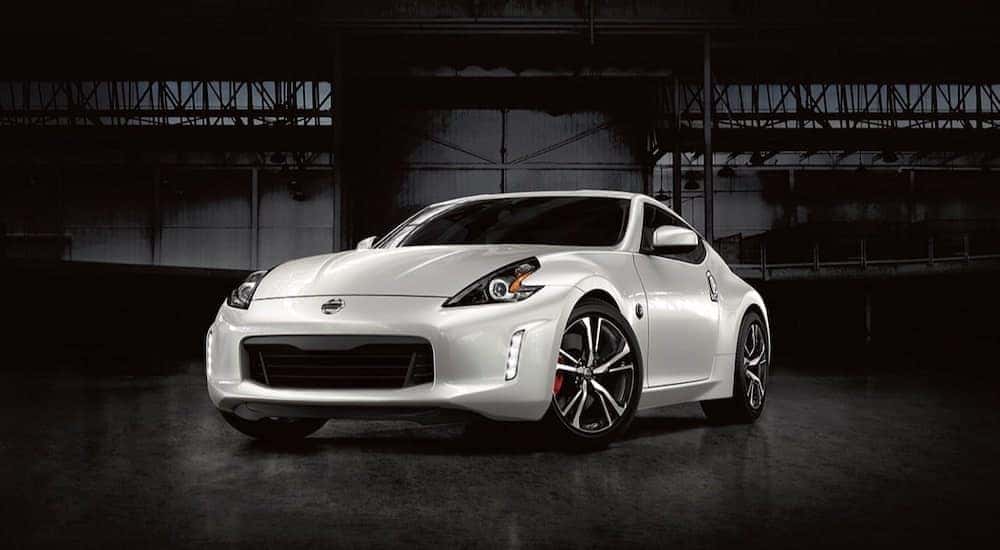 Cool Styling
Whether you are looking at a Nissan Rogue SUV, a Nissan Frontier pickup truck, a Nissan 370Z sports car, a Nissan LEAF EV, or a Nissan Maxima sedan, you will have no trouble spotting one since Nissans always stand out in a crowd. From the aerodynamic lines shared by all members of the Nissan family to roomy and luxurious interiors, Nissan does not cut corners when designing a vehicle. Not only do these Nissans look good, but their form also follows function. Their exteriors help improve overall performance, giving Nissans great acceleration and solid fuel economy, while their interiors are ergonomic, making driving more comfortable, reducing driver fatigue, and improving safety in the process.
Safety Is a Top Priority to Nissan
Every year, the Insurance Institute for Highway Safety (IIHS) conducts a series of crash tests on most available cars, trucks, minivans, and SUVs. These tests entail eight different areas. Frontal crash tests and side crash tests are exactly that, efforts to see how the vehicles can handle impacts to the front and sides, particularly with respect to passenger safety. Roof strength tests check to make sure these are safe in rollovers. Head restraint and seat tests make sure that these critical safety devices function properly in a collision. Front crash prevention tests check to see how vehicles perform to reduce the risk of a frontal accident.
The headlight evaluation involves checking the vehicle's headlights to see if they provide a sufficient amount of light to reduce the risk of a collision. LATCH stands for "lower anchors and tethers for children," and these are checked as well to reduce the risk of injury or death to child passengers. The final area is verification, under which the IIHS works with manufacturers to see if any safety systems have been redesigned on a particular vehicle.
Once the IIHS has completed its tests, it releases an evaluation for each car with the top models in each classic being awarded IIHS Top Safety Pick awards. The best in each class are even given a Top Safety Pick+ Award. The Nissan Maxima and Altima sedans have been named IIHS Top Safety Pick+ award winners for the last five years. In addition, the Nissan Sentra compact sedan and Rogue SUV have also been named IIHS Top Safety Pick+ winners over the past few years as well. This shows that Nissan vehicles are safe from an objective standpoint.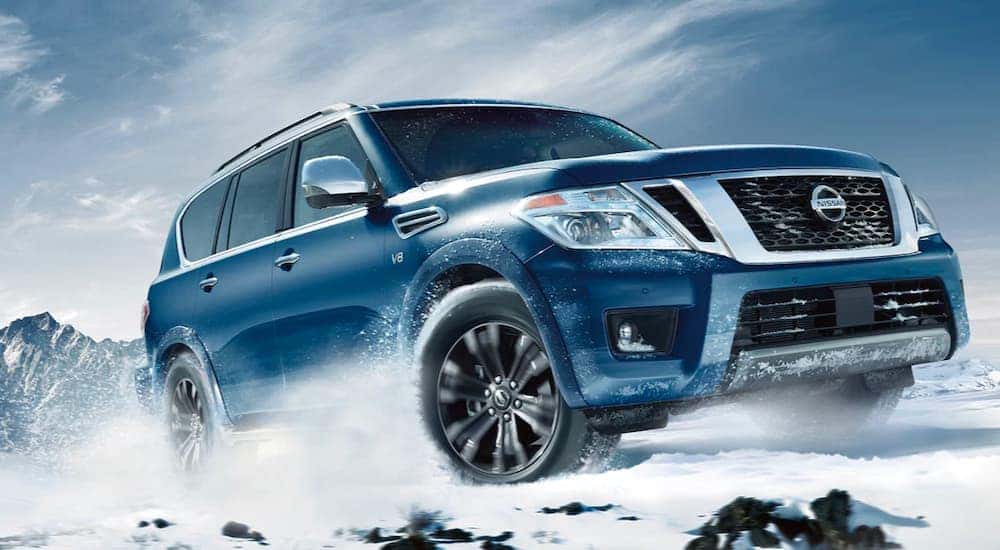 Nissan Vehicles Are Known for Their Reliability
Few things can be more frustrating than buying a car that is a lemon. We all have the need to get places, whether commuting to work or taking the kids to soccer practice. This is why dependability is critical to the folks at Nissan, and why Nissan prides itself on having vehicles with a reputation for reliability. JD Power rated the Nissan Frontier the most dependable midsize pickup truck. It's also why the Nissan Maxima sedan, Murano midsize SUV, and Armada full-size SUV were named top vehicles in their respective segments by JD Power.
You know that when you buy a used Frontier, Maxima, Murano, or Armada, you are getting a vehicle that is reliable. It even applies to the entire lineup, as JD Power named Nissan the top mass-market auto brand in 2020 with its coveted Automotive Performance, Execution, and Layout Study. This is based on the actual experiences of other drivers just like you who have found that they can depend on their Nissan vehicle.
Used Nissans Are Affordable
Buying a Nissan car, truck or SUV gives you a reliable vehicle that combines cutting-edge performance and safety technologies in the Nissan Intelligent Mobility platform. Buying a used Nissan gives you all of this at a price that cannot be beat. Nissans are excellent to buy used because they are reliable, and you get to experience so much more from your vehicle than you would with another brand.
Come in today to Coyle Nissan, and let our friendly sales staff show you our extensive inventory of used Nissan cars, trucks, and SUVs. We are sure you will find you that you love and help you make an intelligent choice for Nissan Intelligent Mobility. Visit us in Clarksville today!