Great 2022 Nissans You Should Check Out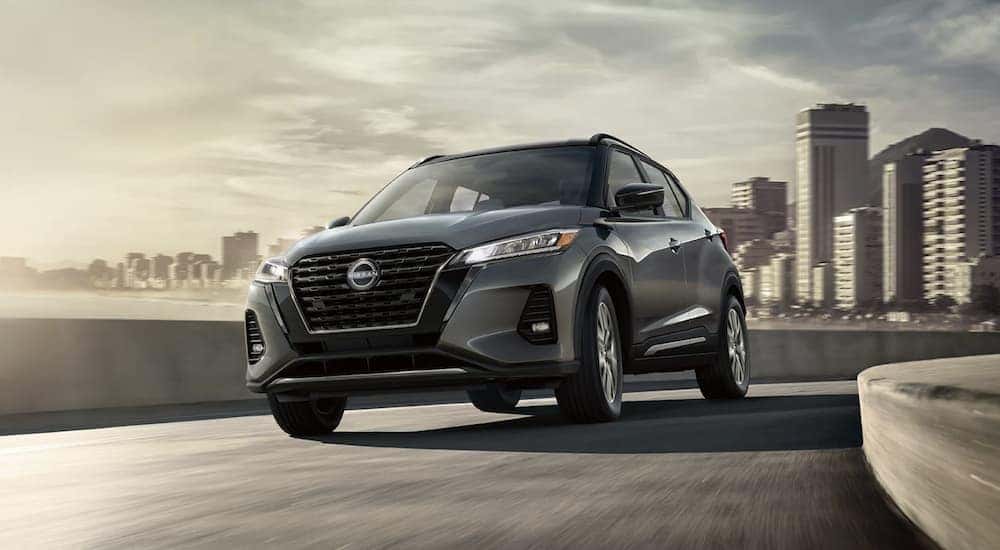 When you make the decision to purchase a new vehicle, without question, you are going to want to get behind the wheel of something that is dependable and that you love. Sure, there are many other considerations when in the market for a new vehicle, but the bottom line is you want to discover a brand that does everything right for you. When it's time to research for the best car, you will discover that all automakers boast particular strengths, and you will also find they have weaknesses as well. But once you start researching and whittling down your choices, don't be surprised when Nissan comes up on your shortlist of probable brands that fit your needs. At Coyle Nissan, your Louisville Nissan dealer, we believe owning a Nissan model will dramatically improve your life. When there are several brands to choose from when shopping for a new car, the question emerges; why purchase a Nissan? Well, here are a few great 2022 Nissan models to check out and why you should.
Why Buy a Nissan?
One of the main reasons you should buy a Nissan is that you get value for your hard-earned money. Nissan provides a line of budget-friendly choices, and there is one that will suit your every need. In addition, Nissan also produces several high-end cars, trucks, and SUVs packed with all of the features and other goodies that you will love.
When Nissan designs any of its models, safety and security are always on their minds. Nissan's Safety Shield is a highly-regarded collection of technology-assisted features that include review cameras, stability control, and other features that help drivers through difficult situations, assist them in everyday driving, and help prevent collisions. Nissan takes safety very seriously, and they do their best to ensure you always reach your destination in the safest possible manner.
If you own a smartphone, you understand the importance of keeping up with the latest technologies. In a nutshell, improved technology means the ability to stay connected and be more efficient with everything you do in life. When you own a Nissan, you will experience the exact same thing; you will enjoy the ability to be more efficient in life, and you will enjoy life more as well. The bottom line is better technology equals a better driving experience.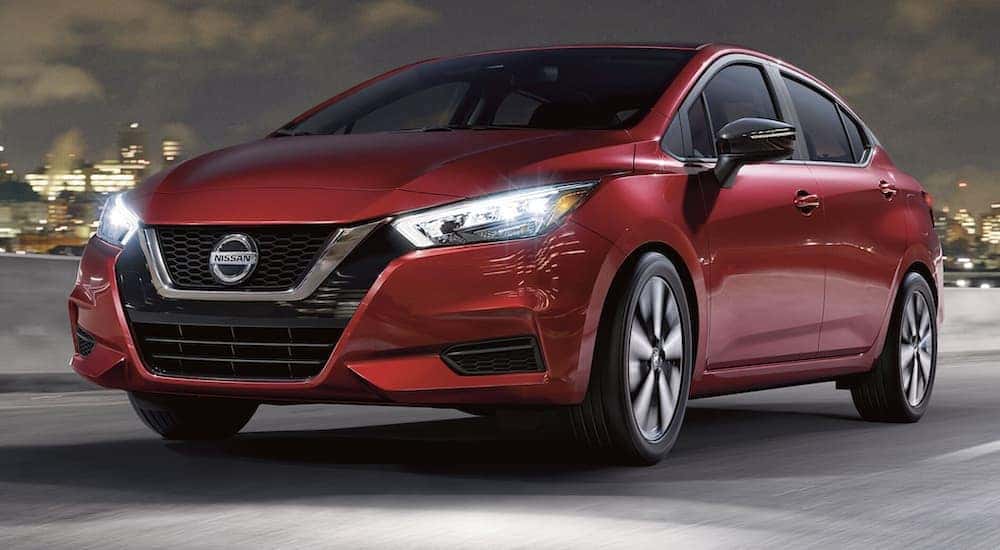 Budget-Friendly Nissan Choices
For quite a long time, the Nissan Versa has been hailed as one of the nation's least expensive cars on the market. The Versa is targeted at those who are budget-minded and want the most bang for their dollar. Of course, there are naysayers out there who will doubt that an inexpensive car can deliver their wants and needs, but then they would be wrong. The Versa delivers on several levels.
One of the best reasons to look into buying a Versa is the numerous safety features. While other brands might skimp a bit on safety features in their less expensive models, Nissan goes all out. As a result, the Versa boasts safety features, including emergency braking, a rear camera, and a forward-collision warning. In addition, when you upgrade the trim level, you can enjoy blind-spot monitoring and rear cross-traffic alert.
Another strong point for the Versa is the excellent fuel economy. The standard 1.6-liter engine boasts 32 miles per gallon in the city and 40 miles per gallon on the highway, which is very impressive considering it's not a hybrid. You will also be surprised by the amount of cargo space in the trunk; it's more than many of the competitors.
If you were to do a little research on the Nissan Kicks, you would discover that most people have a very positive experience with it. Type Nissan Kicks in Google, and you will be flooded with verbiage that describes the Kicks as "worth buying, "great reviews," and "incredible value." And if that isn't enough to whet your appetite, here are a few more reasons to check out the Nissan Kicks.
As with the Nissan Versa, the Kicks garners excellent fuel efficiency. In fact, you can expect to get the same mileage, if not better, than most sedans. On the highway, you can expect 36 miles per gallon. As with the Versa, the Kicks boasts a plethora of advanced safety technology. You get all of this in an SUV that sports bold contouring and accents that set it apart from the competition. But one of the best things about the Kicks is that it is quite easy to maneuver through packed parking lots, and on the road, it is definitely a fun ride.
High-End Nissan Choices
The Armada is a full-size SUV with a third row of seats and a powerful drivetrain. It is everything you would expect from a top-end Nissan; it looks great, it performs very well, and it's packed with the newest technology. Inside the Armada, you will enjoy a roomy cabin with a large touchscreen and information display in every trim. This should be no surprise, but the Armada is also loaded with advanced safety systems.
Under the hood of the Armada, you will find a 5.6-liter V8 with all of the horsepower you need for everyday driving and recreational fun. Whether you are towing cargo or transporting a load of passengers, you will have no shortage of confidence. Other highlights of the Armada include standard navigation, available rear-seat entertainment, and high-end interior amenities, including a leather-wrapped steering wheel and leather seats.
The Nissan GT-R is an amazing car with a global fanbase. It was launched in 2007 and remains one of the most groundbreaking sports cars in terms of technology. It is a driver's dream car, to be sure, and it would look simply amazing in your garage. It offers much more than just speed and good looks, but those are two reasons why it remains such a popular choice.
We don't need to go into too much detail about the looks and performance of the GT-R. With this vehicle, you enjoy two engine choices, a 3.8-liter V6 with 565 horsepower and a 3.8-turbo V6 with 600 horsepower. Of course, all of that horsepower doesn't mean a whole lot unless the car handles well, and the GT-R does just that. The GT-R boasts excellent balance, and it eats up corners like nobody's business. Some might hesitate when they see the price, but you get a lot for your money; it's difficult to put a price tag on mind-blowing performance, a handmade engine, and looks that will turn every head.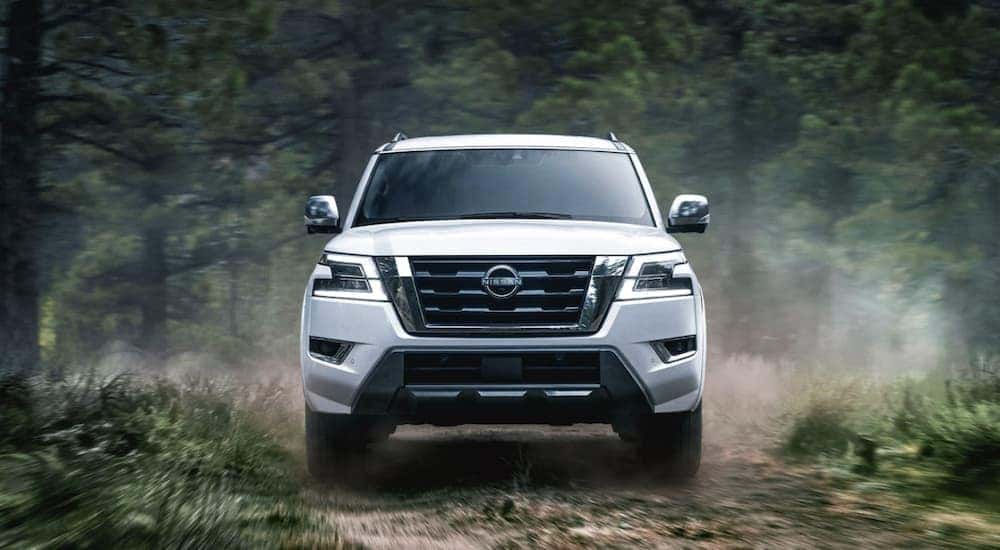 Nissan Makes the Perfect Vehicle for You
At Coyle Nissan, we have one mission; to provide customer satisfaction before, during, and even after the sale of a car, truck, or SUV. Our commitment to customer service is second to none. We believe in integrity and in giving the customer great value for their hard-earned money. In addition to great customer service and fair prices, we offer a diverse inventory of new and used vehicles; you won't have a problem finding the car, truck, or SUV that fits your needs and lifestyle.
From the moment you step into our showroom, you will understand our commitment to you. And that commitment doesn't stop when you drive away in your dream vehicle. Our service center boasts knowledgeable and well-trained technicians who ensure that your vehicle is fixed right the first time. Whether you need regular maintenance or a major repair, we will have you back on the road in little time. So stop by Coyle Nissan today and see what we can do for you.