Nissan Cars of 2022: How to Choose Yours!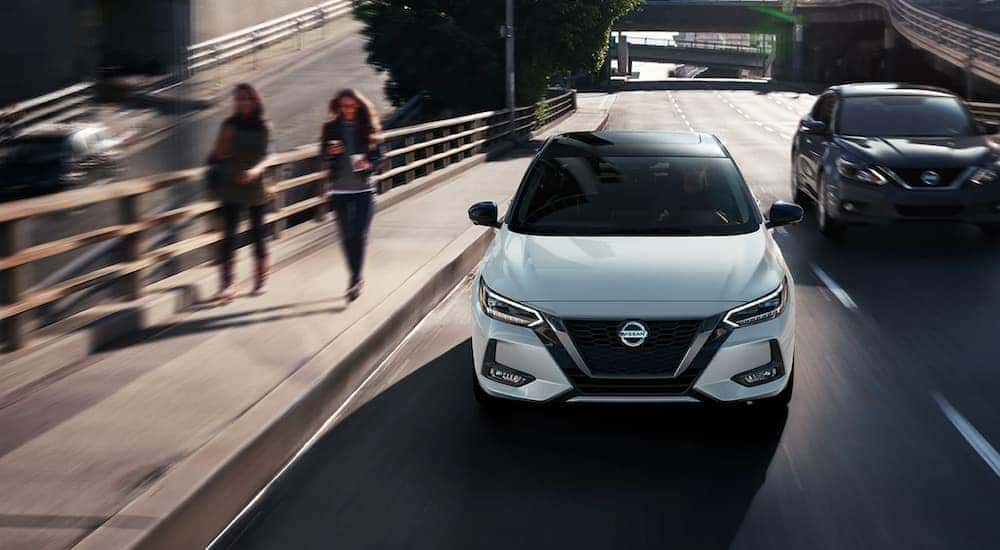 If you typed "Louisville Nissan Dealers" into the search engine in hopes of finding info on Nissan's newest sedan lineup, you're in luck! We've got all the details on Nissan's freshest vehicle models. These 2022 models won't disappoint you, with updates to everything from the Versa to the Maxima and everything in between. The brand lets you pick from four new 2022 Nissan cars, and we're excited to highlight their perks for you.
There are two main factors you'll want to consider when choosing the best new Nissan car for you, and those factors are lifestyle and pricing. You need something that will match your needs. Are you single with a puppy? Or do you have three kids and a partner? Heck, maybe you even fall somewhere in between? You already know how much interior space you need based on these answers.
Second, you want to consider pricing. The great thing about Nissan is that even its most "expensive" models are affordable. However, you know your budget and how much you're willing to drop on your ride. Go into today's guide with these two questions in mind, and you'll know which new Nissan model is for you by the time you finish reading.
The 2022 Nissan Versa
After going strong for a few years with no updates, the 2022 Nissan Versa is back and more visually appealing than ever before. Despite its low price tag, Nissan has decided to spice this model up with both exterior and interior upgrades. Between its v-motion grille, flat-bottom steering wheel, and available leather accents, you'd never know this vehicle is Nissan's lowest-priced car. In addition to its new aesthetics, the Versa gets better than average fuel economy for a subcompact car.
Safety is also high on this entry-level model. No matter which trim you choose, you'll now get standard automatic braking on the Versa. Not only will this technology stop the Versa for vehicles, but it can also detect pedestrians. Furthermore, Lane Departure Warning comes standard as well, letting you know when you're unintentionally lane-drifting. Oh, and your days of bright lighting others are over as well, thanks to standard High Beam Assist! When you're on a budget but you like the idea of a new vehicle with warranties and a stylish exterior, the 2022 Nissan Versa is a great option.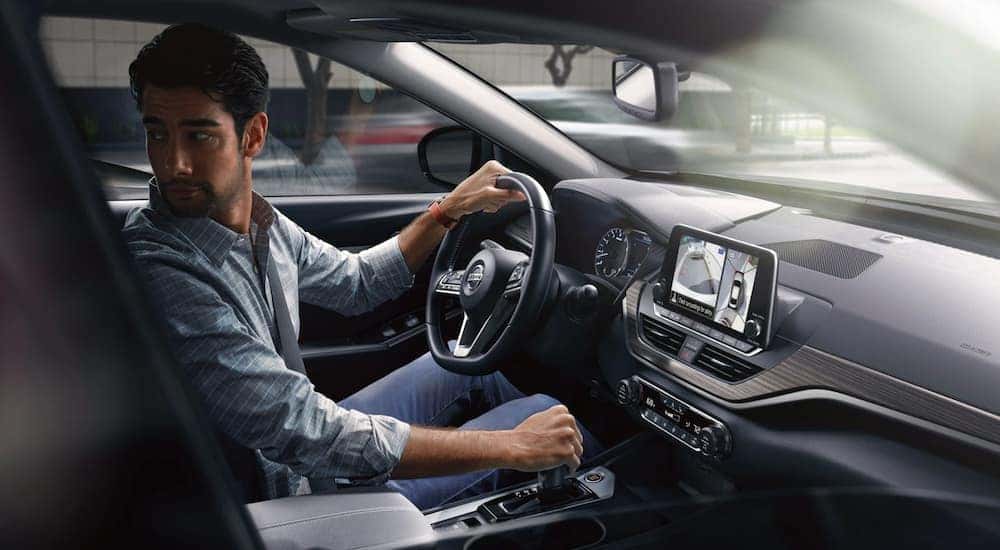 The 2022 Nissan Sentra
Feeling a bit fancier? The 2022 Nissan Sentra is a nice option. It's still incredibly affordable, starting off at a little over $20,000. However, it is larger than the Versa, and it offers even more standard safety features.
While older Sentras were not as customizable, the new Sentra includes plenty of packages and options that offer fun aesthetic and comfort perks. These include the All-Weather Package and the Midnight Edition Package. You'll get heated seating, a heated steering wheel, and fog lights with the All-Weather Package. As expected, the Midnight Package includes black wheels and blackout exterior trim.
Depending on your trim level, you'll get different wheels, seating materials, and grille options as well. For example, there are three different trim levels. The first one is the Sentra S, which includes 16-inch steel wheels and a chrome grille. The second trim is the Sentra SV, which offers 16-inch alloy wheels, the same grille, and heated side mirrors. Finally, the Sentra SR includes larger 18-inch wheels with a dark alloy finish, a dark chrome grille, and unique sport cloth seats with dark orange stitching.
In addition to its fun new customization options, you'll also get five standard safety assist features no matter what trim level you choose. These include the following features:
Automatic Emergency Braking
Rear Automatic Emergency Braking
Blind-Spot Monitoring
Lane Departure Warning
Rear Cross-Traffic Alert
This model is definitely well packed for its low price range. Thanks to all these features and excellent fuel economy, you'll be glad you chose the Sentra.
The 2022 Nissan Altima
Now, let's take a look at Nissan's most popular midsize sedan, the Altima. This model is considered a bit more "sporty" than the models below it. It's peppier, offering up to 248 horsepower when you go with the optional VC Turbo 2.0-liter engine. Don't let that first number fool you when you're in the buying process, as the standard 2.5-liter four-cylinder engine produces fewer horses. The keyword here is "turbocharged."
Speaking of sporty, the 2022 Altima comes with an SR trim option which offers sport-tuned suspension for an even swifter ride. Between this and the SR trim's 19-inch wheels, you'll find yourself hugging those curves with ease. But don't assume his car loses its practicality when you go with the sporty option. Its peppy turbocharged engine can still return some solid fuel economy figures thanks to Nissan's unique variable compression engine technology.
Nissan doesn't cut corners with safety either. Each Altima is equipped with Forward Collision Warning and Automatic Braking no matter what trim level. That said, you can pay a little extra to get Nissan's semi-autonomous driving feature, ProPilot Assist, for those long commutes or weekend travels. When you're ready to loosen up and spend a little more on a Nissan car, the 2022 Altima is a great place to start.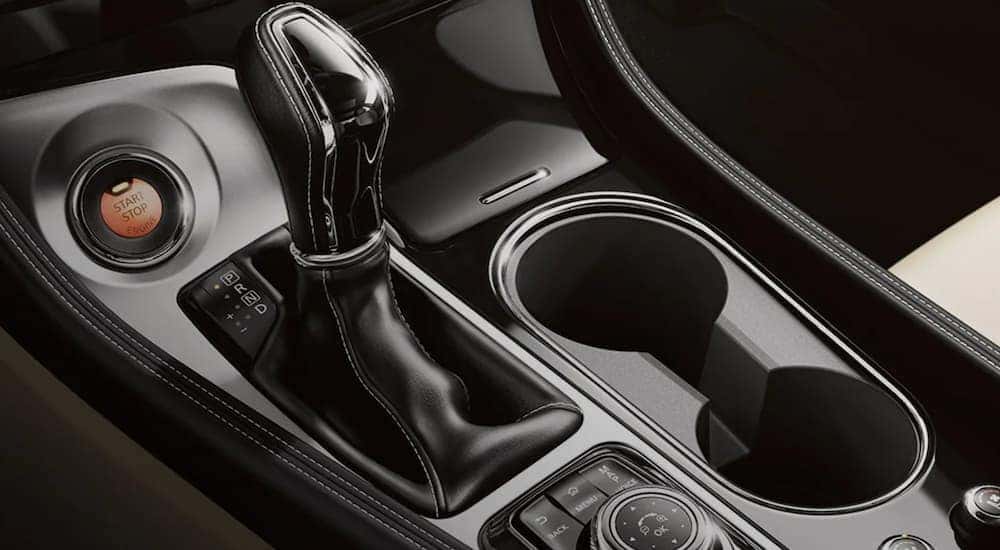 The 2022 Nissan Maxima
Now for the queen of them all. While Nissan prides their brand on affordability, the Maxima is the most luxurious option of all its sedans. This model is already peaking at perfection for now, so the 2022 Maxima is mostly a carryover from the previous year. However, that doesn't make it any less appealing.
Since it's a carryover model, you'll get the same great perks that the 2021 model gave you, such as standard Nissan Safety Shield 360, which includes Nissan's driver-assist features for free. The Maxima is also known to be a top safety option, both due to safety technologies, and for its successful crash test rating scores.
This model is designed specifically with full-size space and interior comfort in mind. It's definitely a family car for this reason. As a result, you'll get zero gravity seating, just like the astronauts do! You'll also get seats that can be heated or cooled, a heated steering wheel, and up to 14.3 cubic feet of trunk space. Thanks to all this and a capable V6 engine, the Maxima will keep you and your family safe, happy, and comfortable.
What's Your Answer?
As you can see, these Nissan cars are classed by intention and size. You can be a single casual commuter, a family traveler, or a sporty hot rodder with a desire for aesthetic appeal. You may even be a hybrid combo of casual commuter and occasional spirited driver. No matter which category you fall into, with this information, it's pretty easy to see which Nissan model works for you.
The main takeaway here is that no matter which Nissan sedan you pick, you can rely on it to be affordable, safe, and fuel-efficient. This is part of what makes Nissan cars so appealing. It's easy to buy new when you choose Nissan. When you're ready to join the Nissan family or upgrade the model you already have, call or visit us here at Coyle Nissan. We've got the best selection of Nissan models in the Louisville area.