Top 10 Used Cars Under $25,000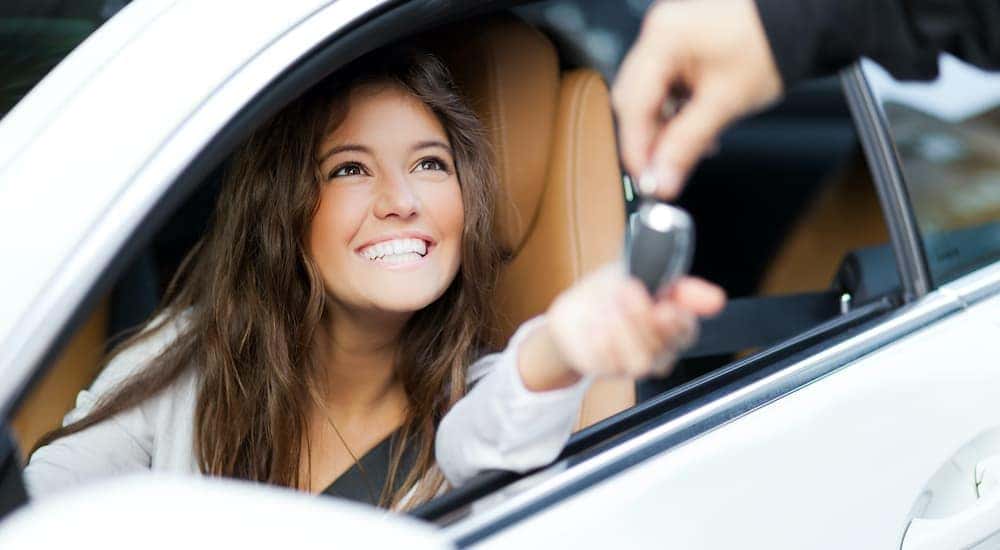 If you're shopping for a used car, you're certainly not alone. With a surge in interest when it comes to used vehicles, shoppers are quickly realizing that they're able to get much more for their hard-earned money by choosing to buy used. At Coyle Nissan, we're the top Louisville used car lot, and if you're searching for your next reliable family transporter, an outrageous adventurer, or an efficient commuter, we've got you covered. Keep in mind, however, that not all used cars are the same, and if you have a strict budget, you'll want to maximize it to the fullest. That's why we've compiled a list of ten great used cars under $25K so that when the time comes to choose your next vehicle, you end up choosing wisely.
1. 2017 Toyota Camry
The Camry has been long heralded as the ideal family sedan, designed to provide a stylish, safe, and accommodating ride for up to five. With the highly reliable Toyota name stamped on its chiseled exterior, you know you're getting a good car, just strictly based on Toyota's reputation in the industry, but there's more to this mid-size sedan than just a name. Packed with all the comfort features, plus technology to get you through any journey, including Toyota's Entune multimedia system and wireless charging capabilities, the Camry is perfect for those looking for a dependable sedan that won't let you down. With a price tag under $25K, you'll be able to make the most of any ride in the Camry, no matter how far you have to go.
2. 2019 Honda CR-V
The great thing about this list is that you're not just limited to sedans, as many buyers often believe. For under $25K, you're able to select from a variety of different makes and models, including the spacious, beautiful, and dynamic Honda CR-V. Not only is the CR-V exceptionally roomy inside and incredibly easy on the eyes, its fuel efficiency and drivability make it a top pick for many drivers looking for an SUV that won't break the bank. Add in loads of cargo space, tech, and designer features, and you've got a one-of-a-kind SUV to meet your budget.
3. 2016 INFINITI Q70
Who says luxury sedans can't be within reach when you're on a budget? The INFINITI Q70 perfectly satisfies anyone who wants to take advantage of style and finesse on the road. Sculpted features, a powerful engine, and a cavernous interior make the Q70 a top choice for many. When you want luxury features without the luxury sticker price, you can't go wrong with this elegant traveler. Take your pick from a number of trims, as well as engine options, to get the Q70 that not only meets your driving needs but also fits within your budget.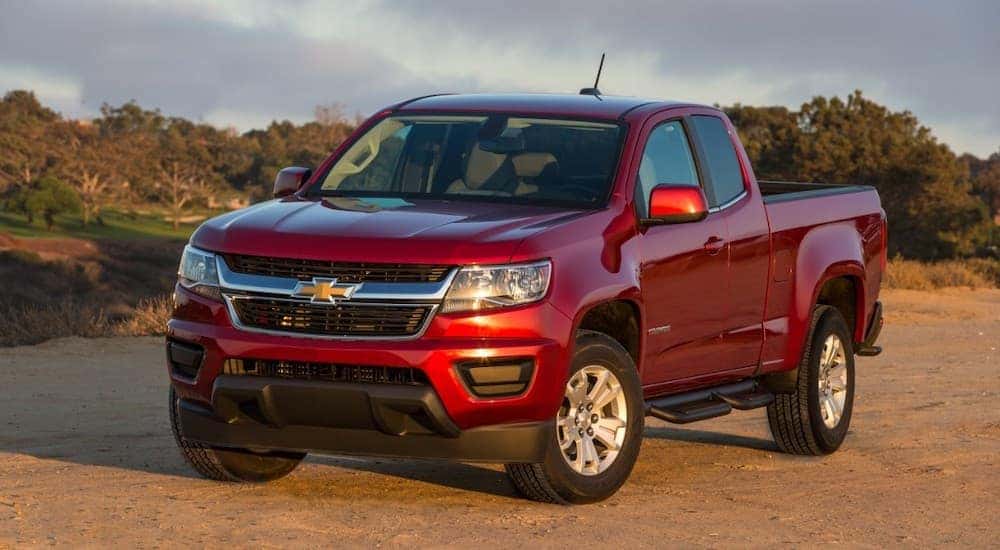 4. 2017 Chevy Colorado
Yes, you read that correctly – you really can get a pickup truck for less than you think. This mid-size option from the celebrated Chevrolet brand not only delivers power when you need it, but it also gives you added extras to make any ride more exciting, like a tilt steering wheel, rear camera, and a 4G WiFi Hotspot to stay easily connected during your day. Ideal for work or for any type of commute, the smaller sibling to the Silverado gets the job done and offers up a strong, smooth, and reliable ride in the process. When you want a pickup to get more accomplished, in any circumstances, the Colorado is a popular choice.
5. 2018 Toyota RAV4
It's to be expected that Toyota would have quite a presence on this list, and it's for a good reason – this automaker knows exactly what buyers want. Like the Camry, the RAV4 radiates dependability and efficiency, and when you want to accommodate more passengers and gear, it won't let you down. With standard safety features through Toyota Safety Sense technology, plus all-wheel drive capabilities, the RAV4 can venture anywhere you need to go with confidence. With a hybrid model available, you'll be met with undeniable efficiency. Not only are you able to get a spacious SUV with loads of desirable features, with the Toyota reputation backing you up, the possibilities are endless.
6. 2019 Ford Edge
Ford has been a staple in the automotive industry since its inception, and when it comes to confident commuters, the Ford Edge is a must-see. This crossover provides a spacious interior with room for up to five, as well as unmatched versatility and power. Newly updated for the 2019 model year, which is why this is a great buy, the Edge showcases enhanced features throughout, including more tech and driver assist options. Safe, easy to drive, and stylish, the Ford Edge is a triple threat, and when you're looking for an SUV you can count on, rest assured that the Edge is a top contender.
7. 2017 Lexus ES
For those who are dreaming of owning a luxury vehicle yet can't fit it into your budget, the Lexus ES makes it easy to take advantage of sophisticated features for less. In addition to its classic looks and engaging personality, the Lexus ES delivers an exceptional ride with its powerful engine and effortless handling. Ideal for anyone interested in a luxury car with all the bells and whistles, yet for a more manageable price, the Lexus ES is a true showstopper.
8. 2017 Toyota Tacoma
Another Toyota and another truck makes our list, and it's no surprise that it's the Tacoma. The beloved Tacoma has been a crowd favorite for years, and with its ultra-comfortable ride, unrivaled performance, and handsome styling, shoppers have always taken a shine to this mid-size marvel. The perfect companion on the job site or on the trails, the Tacoma has always been a people-pleaser, so when it's time to get an affordable truck with loads of pizzazz, The Tacoma is worth a closer look.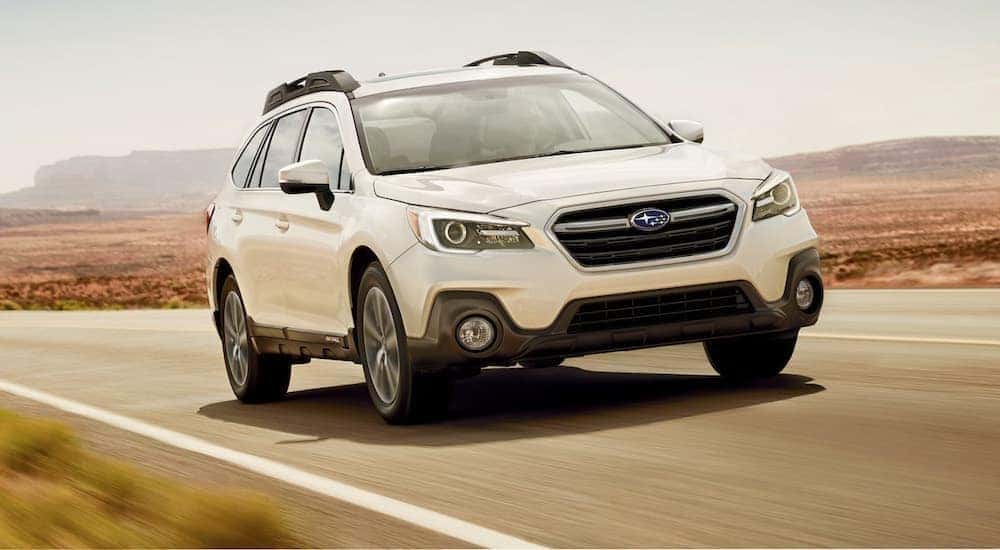 9. 2019 Subaru Outback
Did you think we could have a top ten list of used cars without a Subaru? It is no secret that Subarus are cut from a different cloth, and when you want performance in any road condition, incomparable reliability, and safety like no other, you want a Subaru. Holding its value with some of the best in the industry, the Subaru Outback is the ideal transporter for virtually any driver, with its massive cargo area, all-wheel drive capabilities, and a responsiveness not seen in many other vehicles. One of the best options for used cars on the market, the Subaru Outback will continue to perform above and beyond for you, no matter what.
10. 2017 Kia Cadenza
Last but not least, Kia has been continuing to wow crowds with its wide array of vehicles, aiming to make any type of drive better. Standing behind its vehicles, Kia offers a superior warranty program, as well as top-performing options, including the refined Cadenza. Emitting luxury vibes all over, the Cadenza features carefully crafted appointments, including real wood accents, leather seating, and loads of tech to appeal to the modern driver. Move over, Mercedes, there's a new luxury traveler in the mix, and it doesn't come with an astronomical price tag attached to it.
Your Used Car Buying Experience
Choosing to buy used is a smart move, and when you partner with the team at Coyle Nissan, you'll enjoy an even better experience. You have a lot of options when it comes to used cars, and whether a safe SUV is on your mind or you're more interested in a tough truck, there are a number of choices on our lot to satisfy any driver. We believe that you shouldn't have to pay more to get more, and with these options listed above, you'll be able to take advantage of a quality vehicle at a more affordable price. So, stop by our Louisville used car lot and let us show you the outstanding selection we have to appeal to your driving needs.