What Are Some of the Most Popular Trucks?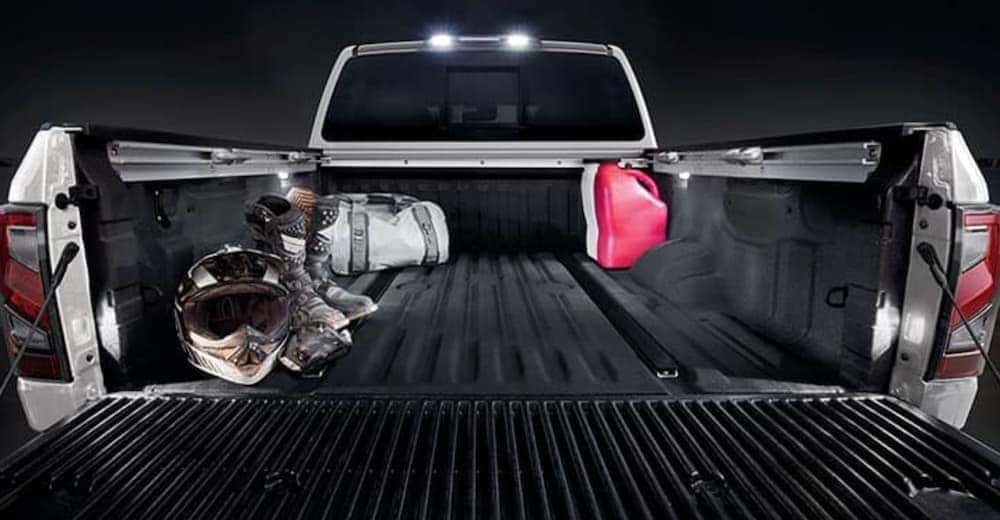 Which trucks are the most popular? That is a question we get all the time here at Coyle Nissan, especially from our customers who are shopping for a used model. There's a tendency with new-car shoppers toward brand loyalty; people tend to find a company they like and stick to it. But if you're heading to your used truck dealer in Louisville without much in the way of preference for a particular brand, then what you're likely after is quality above all else. It's usually easiest to shop for a used truck if you care more about the features and specific details of the vehicle you get rather than looking for a certain make and model.
Today, we're going to help you with your used truck shopping by going over some of the most popular models out there so that you can see what's available. This won't be a deep dive into a lot of details about these trucks – there's only so much we can cover at once – but it will give you a great overview of what's available. That way, when you see something that seems like what you need, you'll be able to tell if it could be the right model for you.
Midsize Trucks
Chevy Colorado / GMC Canyon
First introduced in 2004, the Chevy Colorado is one of the most popular midsize trucks on the road and has gone through two generations. Although not completely identical, the GMC Canyon is built on the same platform and generally has very similar performance to the Colorado while featuring more luxury touches. The first generation of the Colorado ran from 2004 to 2012; then it skipped a couple of years. The second generation launched for 2015 and still continues. Four-cylinder and V6 engines are both available for the Colorado, and if you want to go off-road, then look for the impressive ZR2 trim.
Ford Ranger
The Ford Ranger dates back to the 1980s and was a very popular compact pickup for a number of years. Throughout the early 2000s, however, demand for such small trucks declined, and the Ranger was ultimately discontinued after the 2011 model year. In 2019, the Ford Ranger made its return as a midsize option to provide Ford fans with a great pickup at a smaller size than the incredibly popular F-150. The modern Ranger has been available in two different cab sizes and bed lengths, with a standard EcoBoost turbocharged engine.
Honda Ridgeline
This is one of only a few import pickups that you'll typically find at a used truck dealer and a very popular option among many drivers. The Ridgeline is a midsize truck that offers great performance and safety features, though it's typically light on configuration options. Unlike other trucks, the Ridgeline is based on an SUV chassis for improved ride quality and comes with a standard V6 engine. Introduced for the 2006 model year, the first generation for the Ridgeline ran through 2014 before a hiatus for a couple of years.
Toyota Tacoma
One of the most popular trucks on the road, the Toyota Tacoma has been the top-selling option for a midsize truck for more than a decade. For many people, the Tacoma offers the perfect combination of size, style, power, price, and reliability that makes it irresistible. This also means it can be an excellent find on the used market as it usually comes in at a very reasonable price and runs well for many years. It was initially introduced in 1995, and its first generation ran through 2004; a second generation was available from 2005 to 2015, while its third generation launched in 2016 and is still in production.
Jeep Gladiator
For decades, Jeep fans had been clamoring for their favorite manufacturer to provide them with a new pickup option, and the Gladiator was the answer they received. First released for 2020, you're not going to find a ton of these on the used market just yet, though they're not impossible to find. As you might expect, the Gladiator is a fantastic option if you want a midsize truck for going off-road and can more than compete with models like the Chevy Colorado ZR2 and Toyota Tacoma TRD Pro. In the years ahead, as more of these models become available used, it's only going to become even more popular.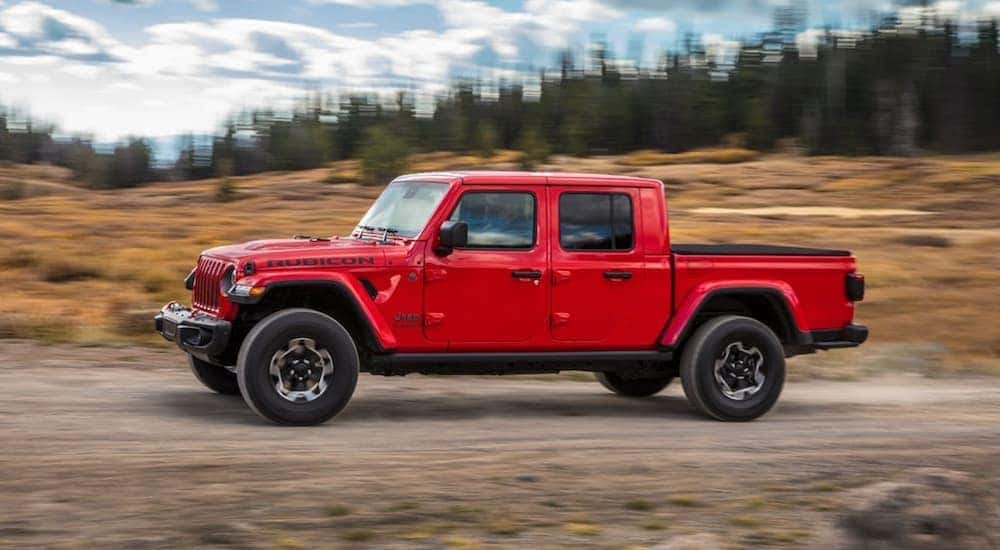 Full-Size Trucks
Chevy Silverado / GMC Sierra
Larger options than midsize trucks, full-size models like the Chevy Silverado offer greater towing and payload capacity. The Silverado was first introduced for the 1999 model year and has been hugely popular ever since. Just like with the Chevy Colorado and GMC Canyon, the GMC Sierra is comparable to the Silverado in many ways, though it often has a more luxurious interior and a range of more sophisticated options. The first generation for the Silverado ran through 2006, with a second generation from 2007 to 2013, and a third generation from 2014 to 2018. The current fourth generation launched in 2019.
Ford F-150
The bestselling truck in America for about 40 years, the Ford F-150 has earned that title through impressive designs, unbeatable performance, and great features year after year. This is a truck with roots that can be traced back more than 100 years to the original Ford Model TT pickups. Today, the F-150 continues this legacy, and this is one of the most popular trucks on the used market. The recent models you'll find include the twelfth generation that ran from 2009 to 2014, the thirteenth generation from 2015 to 2020, and the fourteenth generation that just launched this year.
Nissan Titan
As a Nissan dealership, one of the trucks we're proudest of is the Nissan Titan, which has been a favorite of many drivers for nearly two decades. The Titan has typically been a pretty simple option: the first generation had a single engine available, while the second generation has offered two engines to choose from. However, there have still been different cab sizes and bed lengths available, so you'll find a wide range of excellent Titan models out there. The first generation for the Nissan Titan went from 2004 to 2015, while the current second generation was launched for 2017.
Ram 1500
While most of the major players in the truck market offer both midsize and full-size options, not so with Ram. If you're looking for a Ram pickup, then you're going to start with the Ram 1500, a full-size model that brings together a fantastic combination of raw power and great interior features. Of particular note are the legendary HEMI V8 engines that you can find on some used Ram trucks, which elevate their performance quite nicely. When shopping for a used Ram 1500, look for a previous-generation model from between 2009 and 2018 or a model from the most recent generation that launched for 2019.
Toyota Tundra
Finally, we come to the Tundra, the popular full-size offering from Toyota. These trucks are quite sought after at used dealerships due to their impressive long-term reliability, low cost, and excellent overall performance. They might not boast numbers quite as impressive as the Silverado or F-150, but they're certainly no slouch. The first generation for the Toyota Tundra ran from 2000 to 2006, while the second generation launched in 2007 and is due to be replaced next year.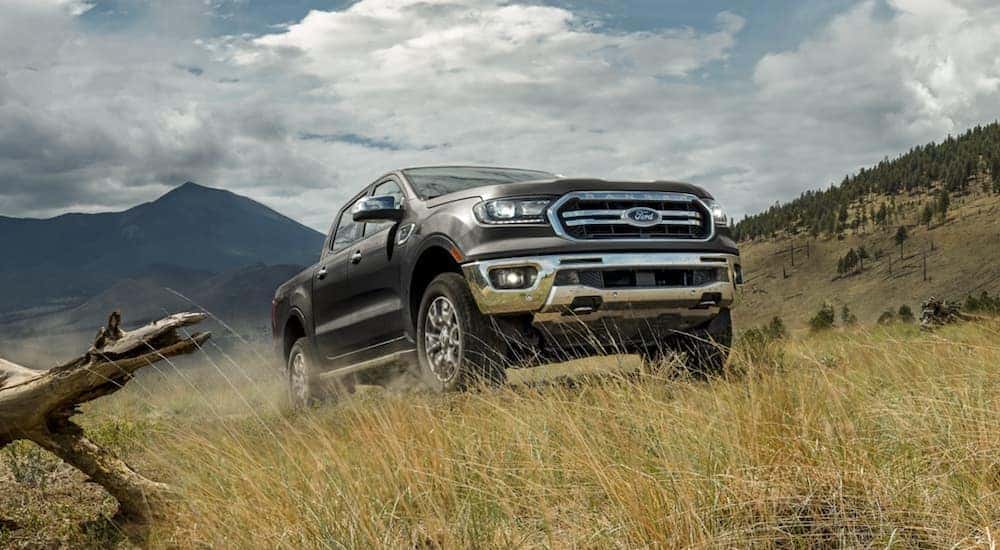 Do You Have a Favorite Truck?
Now that you have a good sense of what trucks are out there, shopping for the right used pickup should be a lot easier. Have you already figured out your favorite? Or are you still sorting through your options? Come visit us at Coyle Nissan today, and we'll answer any questions you have and make sure you find the perfect truck with everything you need.